Bad blogger here. But I wanted to play along today.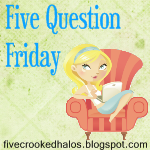 1.
If you were free to just hop in the car and drive, where would you go?
Or, if you could hop a plane and go anywhere, where?
Although I will be headed west very shortly, I'd still rather be in New Orleans.
We should really just move there.
2.
What's your most recently read favorite book?
Currently I am re-reading the Sookie Stackhouse Southern Vampires Mystery books.
I forgot how much I love her.
True Blood is nice too because of this guy:
Sorry, I digress. Where was I again?
3.
What's your favorite Spring Break memory?
Well, not surprisingly, I don't have any wild and crazy spring break stories.
Once we went to Florida with my grandparents. Wow, I'm boring.
Perhaps after next week, I will have something to share
This one time
I went to Vegas
And the kids stayed home...
4. W
hat do you put in your child's Easter basket?
Or, for those w/o kids, what was put in your childhood basket?
This year, they are getting.... hmmm. what did I buy them???
Connor - jump rope, and um. Seriously I suck. I cannot remember what I bought them.
I do know the bag is in the back of my closet.
(Someone tell Keith in case I decide to not come back...) ;)
Also, candy is not involved. My kids hate candy.
Or is it, I hate my kids on candy?!?!
However I do hope that Keith puts this in my Easter basket:
5. Do you get a summer haircut?
Not really. I will dye it a lighter color if I have the time and can find a pretty color.